Cupcakes have become a delightful staple at events, ranging from birthdays and weddings to corporate gatherings and baby showers. These single-serving treats offer a perfect blend of taste, aesthetics, and convenience, making them a versatile choice for any occasion. Whether you're a seasoned baker or new to the world of cupcakes, this guide will walk you through the process of creating 700 words of mouthwatering cupcakes for your events.
Planning and Preparation :
Before diving into the baking process, it's essential to plan and prepare adequately. Define the theme and color scheme of your event, as these factors will influence your cupcake designs. Create a shopping list for ingredients and supplies, such as baking cups, frosting tools, and decorative toppings. Allocate sufficient time for baking and decorating to ensure a stress-free experience.
Choosing the Perfect Cupcake Flavors :

Selecting the right cupcake flavors is crucial to satisfying your guests' palates. Opt for a mix of classic and unique flavors to cater to different preferences. Popular choices include vanilla, chocolate, red velvet, and lemon. Experiment with fillings like fruit preserves, chocolate ganache, or cream cheese to add an element of surprise. Remember to consider any dietary restrictions your guests might have, such as gluten-free or vegan options.
1. For the cupcakes:
1 cup all-purpose flour
1/2 cup unsweetened cocoa powder
1 teaspoon baking powder
1/2 teaspoon baking soda
1/4 teaspoon salt
1/2 cup granulated sugar
1/2 cup packed brown sugar
1/3 cup vegetable oil
2 large eggs
1 teaspoon vanilla extract
1/2 cup buttermilk (or mix 1/2 cup milk with 1/2 tablespoon vinegar and let it sit for 5 minutes)

2. For the frosting:
1/2 cup unsalted butter, softened
2 cups powdered sugar
1/4 cup unsweetened cocoa powder
2-3 tablespoons milk or cream
1 teaspoon vanilla extract
Preheat your oven to 350°F (175°C) and line a muffin tin with cupcake liners.
In a medium bowl, sift together the flour, cocoa powder, baking powder, baking soda, and salt. This helps remove any lumps and aerates the dry ingredients.
In a separate large mixing bowl, whisk together the granulated sugar, brown sugar, and vegetable oil until well combined and slightly creamy.
Add the eggs one at a time, beating well after each addition. Then, mix in the vanilla extract.
Gradually add the dry ingredients to the wet ingredients in the large mixing bowl, alternating with buttermilk. Begin and end with the dry ingredients. Mix until just combined. Be careful not to overmix.
Fill each cupcake liner about two-thirds full with the batter.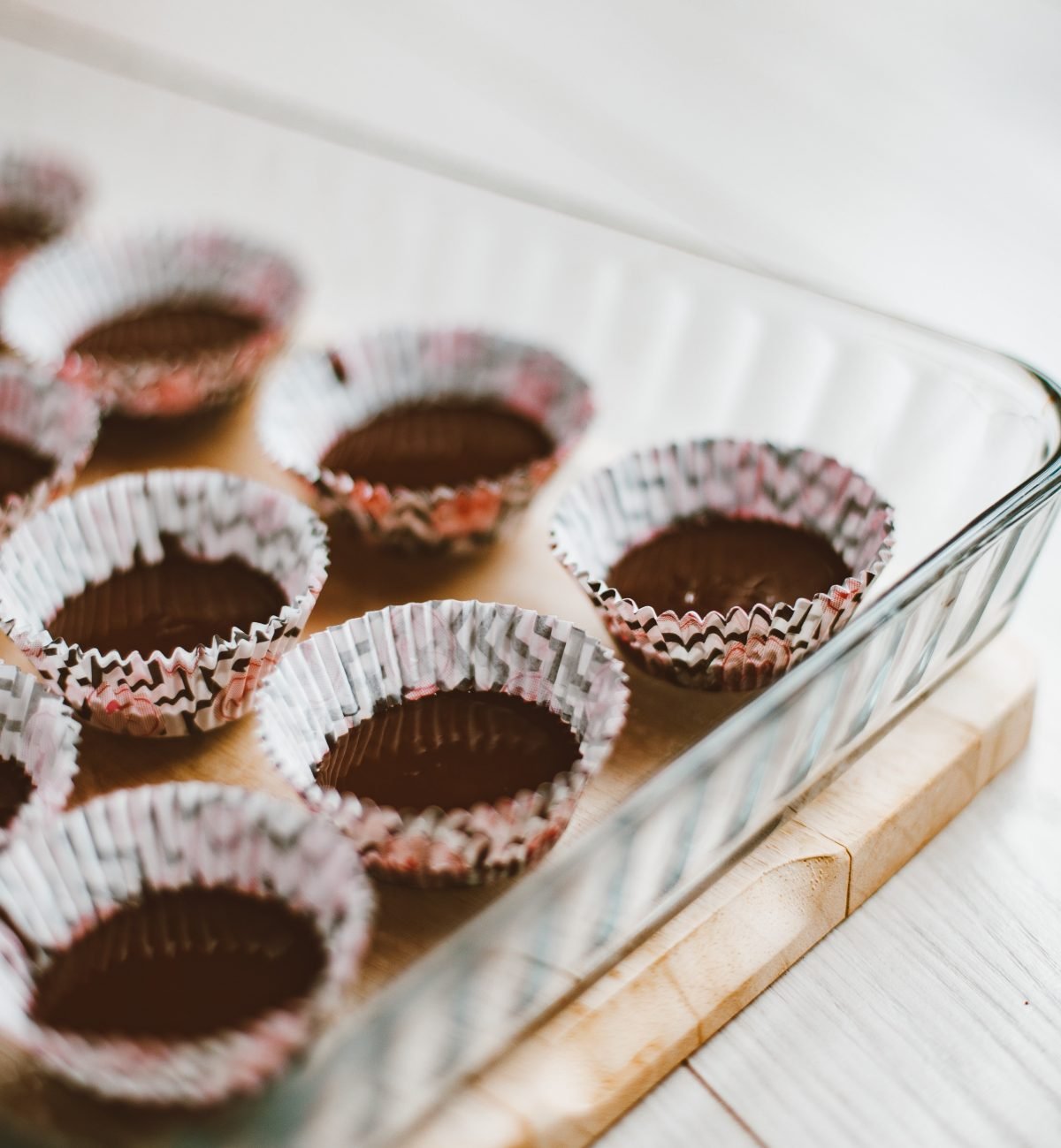 Bake in the preheated oven for about 18-20 minutes, or until a toothpick inserted into the center of a cupcake comes out clean. The baking time may vary, so keep an eye on them.
Once baked, remove the cupcakes from the oven and let them cool in the tin for a few minutes before transferring them to a wire rack to cool completely.
While the cupcakes are cooling, prepare the frosting. In a mixing bowl, beat the softened butter until creamy.
Gradually add the powdered sugar and cocoa powder, mixing on low speed to avoid a mess. Once the sugar and cocoa are mostly incorporated, add the milk or cream and vanilla extract. Beat on medium-high speed until the frosting is smooth and fluffy.
Divide your frosting batch into portions and add food coloring to match your event's color scheme.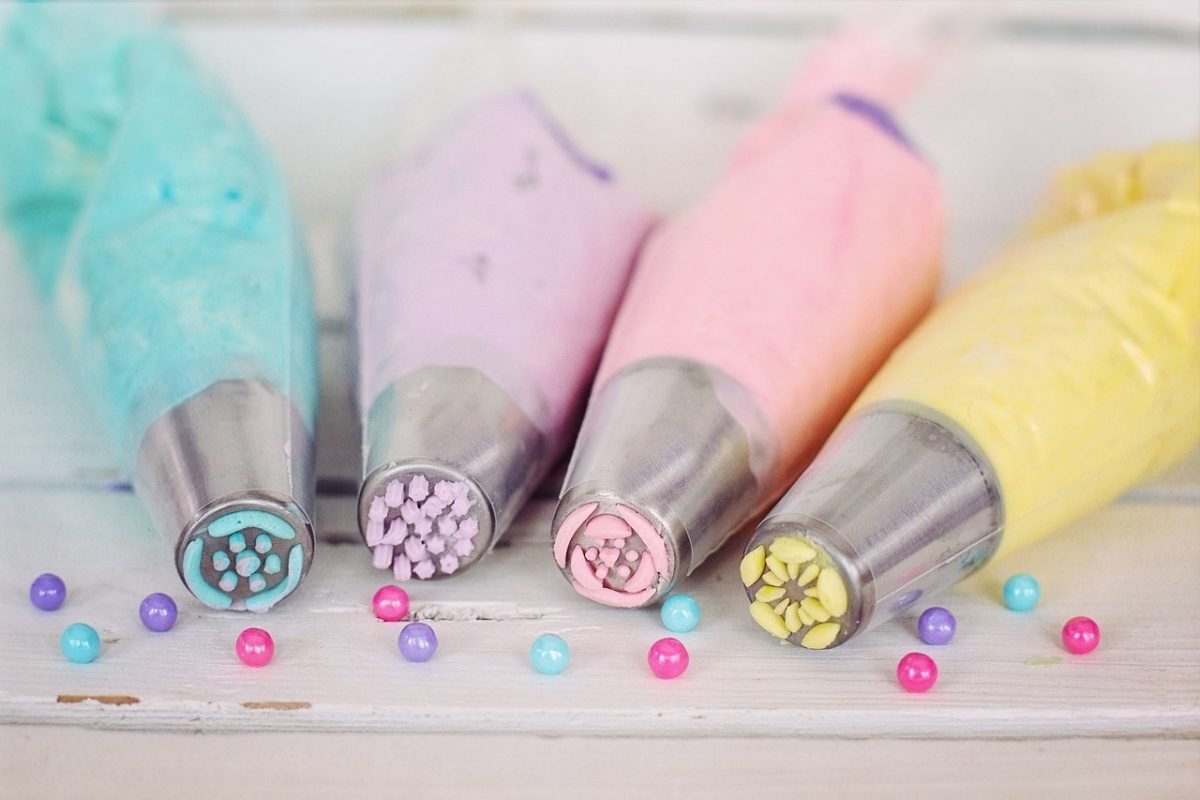 Once the cupcakes are completely cool, you can frost them using a piping bag or an offset spatula. You can also get creative with your frosting designs.
Artful Cupcake Decoration :

The visual appeal of cupcakes is what truly makes them stand out at events. Use piping bags and decorative tips to swirl frosting onto the cupcakes, experimenting with various designs such as rosettes, swirls, and peaks. Elevate the presentation with edible glitter, sprinkles, chocolate shavings, or fresh fruit. If your event has a specific theme, incorporate edible toppers or fondant decorations that align with the theme.
Display and Presentation :

How you present your cupcakes is just as important as how they taste. Choose a suitable display stand or tiered cupcake tower that complements your event's décor. Ensure that the cupcakes are arranged
Enjoy your homemade chocolate cupcakes!